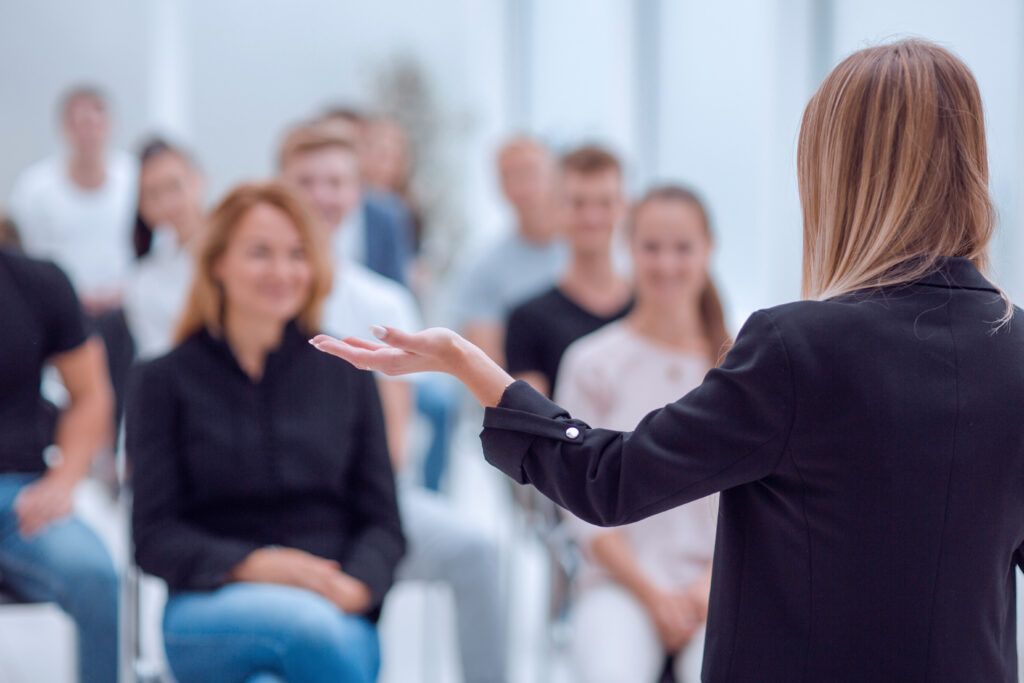 Field Report External Peer Reflection
A New Kind of Leadership Development
Dominik Bachmair
Learning With and From Each Other
Our working world is changing dynamically – the need to build new competencies is clear. Many managers want to further develop their leadership skills, to prepare themselves for these very challenges of the working world. But the question is how? Most have already been in the leadership curricula of their companies and received basic training. That's a good foundation, but it doesn't provide the answers to executives' questions by a long shot. Cross-company programs can be the next step. This is where multiple companies from different industries work together. External Peer Reflection is a program jointly hosted by seven companies from southern Germany.

How Does the External Peer Reflection Work
24 managers from six companies, a joint program for experience exchange and collegial consultation. The External Peer Reflection consists of the following elements:
Kick Off Meeting in presence: all 24 participants come together, get to know each other and the method of collegial consultation.
Mid Year: the coach gives impulses to deepen the coaching competencies and to lead transformations. The whole group works on real cases.
Closing: networking takes place once again in the whole group and the learnings are anchored.
The Reflecting Teams: self-organized groups of 6 that conduct collegial consultations and meet between the modules at the respective companies.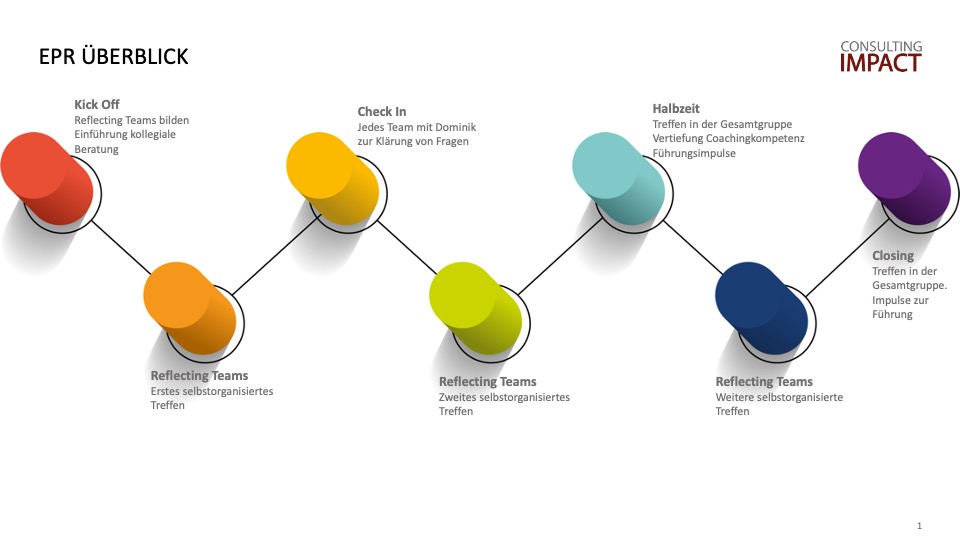 What is Special About the External Peer Reflection
People make the difference. 24 leaders sharing similar challenges, advising each other and benefiting from each other's experiences.
An open and trusting atmosphere. We create a framework in which participants can open up more easily. After all, if you don't meet again the next day in a company meeting, you dare to be more open and thus accelerate your own learning process.
Both the coach and the method provide more depth. It should not just be a chat – the collegial consultation helps the managers to go into depth and thus make the joint work more fruitful for everyone.